Once you've visited your newly created repository you will see the following screen. To create a new page select any green pencil.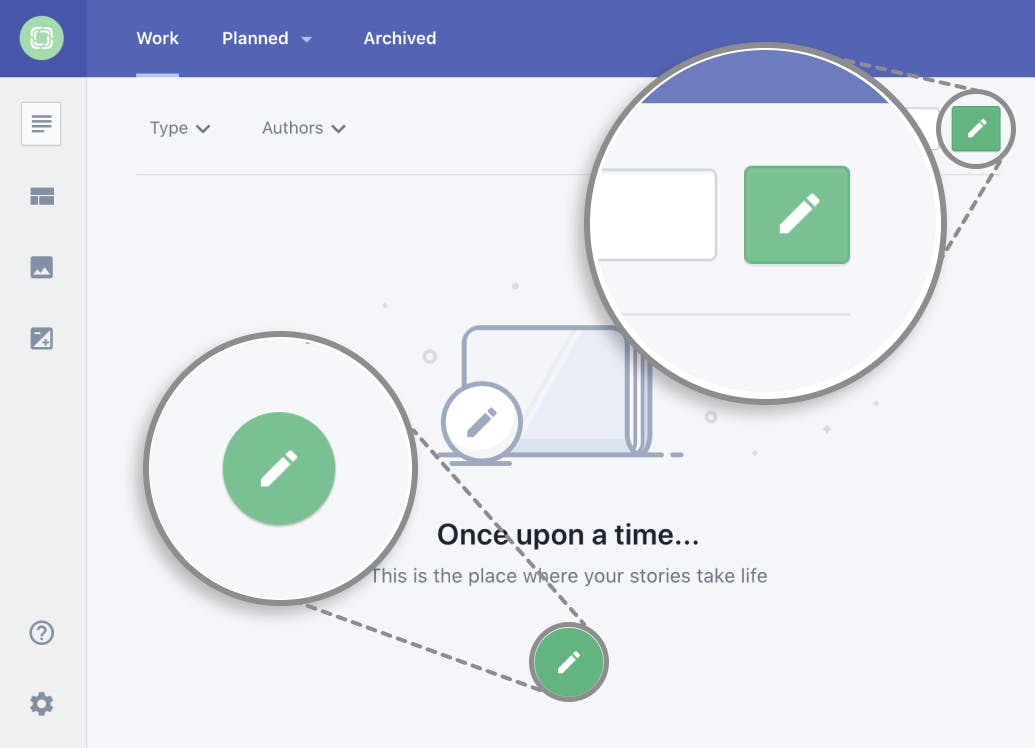 This will open your document in the writing room. Here is where you will be able to create Slices, the content models that represent the front-end components that build your page
Add your UID (URL for your page)
The first thing you'll want to do is enter a unique identifier in the 'UID' field that will be also used as the URL for the page.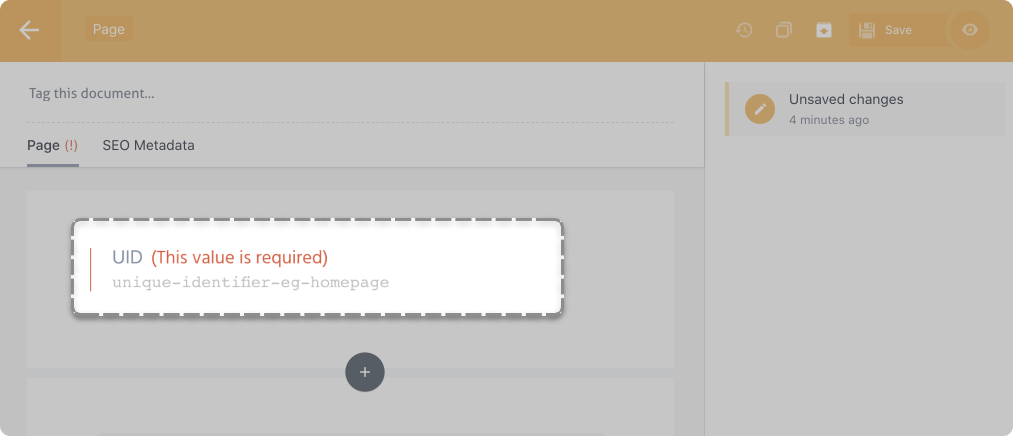 Now comes the exciting part. Start choosing Slices. Think of these Slices as models that will then be reflected as Slice Machine components on your website.
Add content to your slices.
Finally, after selecting the Slices you wish to use to construct your page, you will need to add some content to each of the fields available.
Remember to add quality content as the components will only look as good as their content. We used Pablo Stanley's illustration design library, Humaaans, to populate our examples.
Once you've created your page, selected your slices and added your content. Click save and then 'Publish'.
This will deliver your content through the api to your components. Once you've done this return to your project where you should see your new page.
⚠️Did you update the UID of your Slice Zone?

If you added the Slice Zone to and existing page, make sure you update the UID there to match the page you just create in Prismic i.e.

<slice-zone type="page" uid="name-of-page-uid"/>